The complexity of a no
In many rape cases today, it's not enough for a conviction if the victim simply said "no". Many more questions are presented: did you fight back? what were you wearing? were you drunk? etc.
In Sweden a trial in September 2013, freed a group of seven boys, who took turns having sex with a 15 year old girl at a party. The reason to why they were not convicted was that the girl was not considered to be in a "helpless condition". That she actually said "no" was not enough.
What I want to illustrate with this construction is the complexity behind a simple "no". Depending on who says it and when. The sign could of course be raised without the "unnecessary" technical solutions within the box. In this box these mechanisms visualizes the absurdness of today's judicial system.
A no is still a no.
Wooden sculpture, with steel and string details, 29x39x15 cm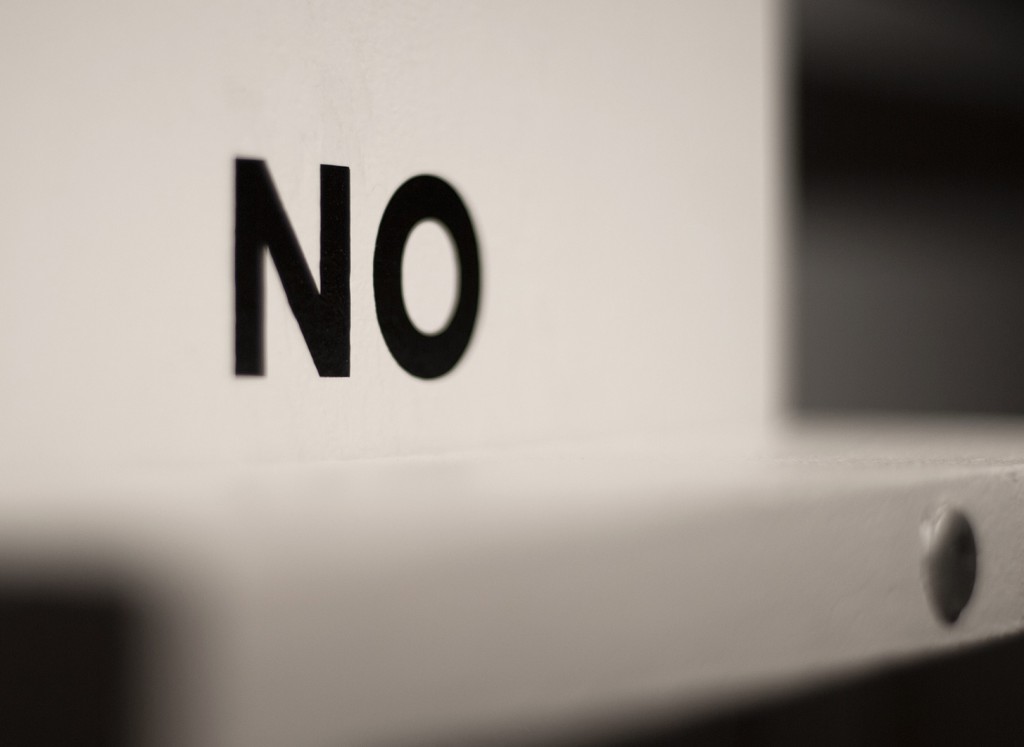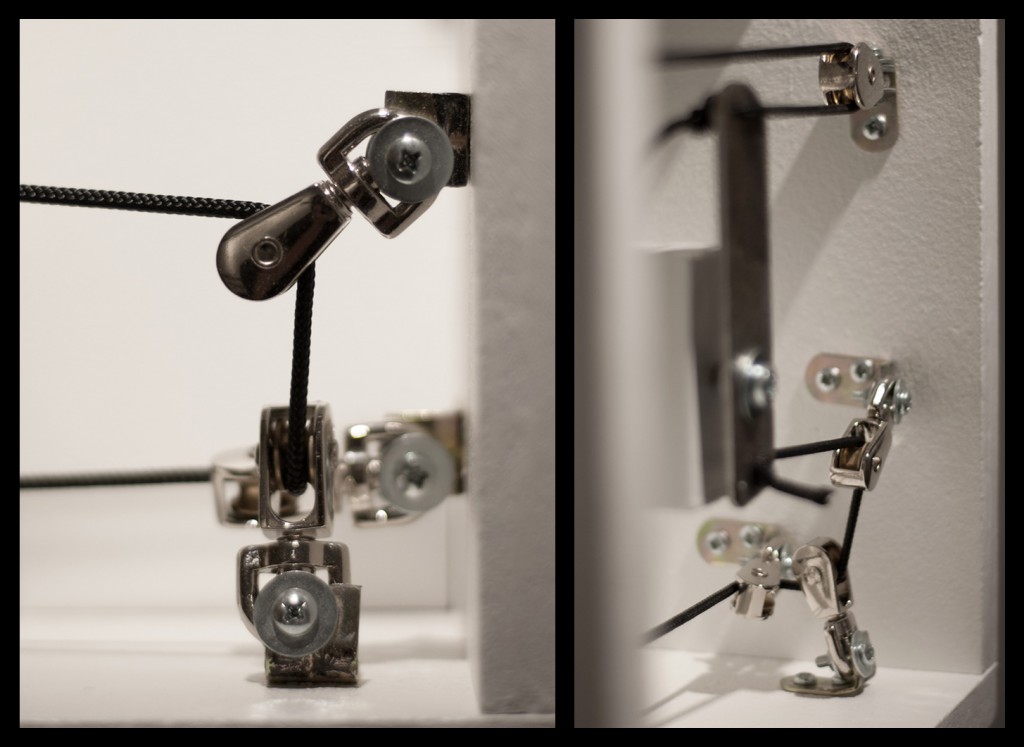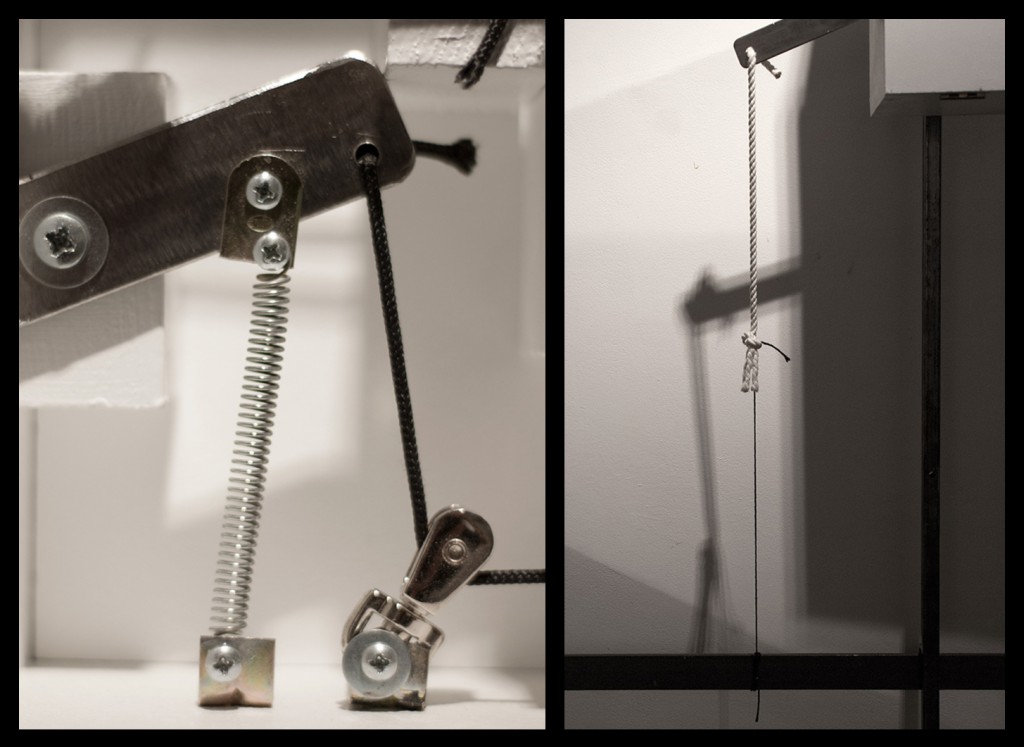 La complejidad de un no
En muchos casos de violación, que la víctima dijera "no" parece no ser suficiente para condenar a los acusados. Muchas más preguntas se interponen: ¿se defendió?, ¿qué llevaba puesto?, ¿había bebido?…
En un juicio que tuvo lugar en Suecia en septiembre de 2013, fueron absueltos siete chicos que se turnaron para tener relaciones sexuales con una chica de 15 años durante una fiesta. La razón alegada para no condenarles por violación fue que no se consideró que la chica estuviera en una "situación de indefensión". No fue suficiente que quedara probado que dijo "no".
Lo que quiero ilustrar con esta construcción es la complejidad detrás de un simple "no". Dependiendo de quién lo diga u cuándo. El letrero podría, por supuesto, elevarse sin necesidad de las innecesarias "soluciones" técnicas dispuestas en el interior. En la caja, estos mecanismos visualizan la locura del sistema judicial actual.
Un "no" sigue siendo un "no".
Escultura en madera con detalles de acero, 29x39x15 cm